Server location of game hosting:
Netherlands Amsterdam
France Paris
United Kingdom London
Spain Madrid
Germany Frankfurt
France Strasbourg
Italia Milan
Switzerland Zurich
Czech Republic Prague
Russia Moscow
Sweden Stockholm
Estonia Tallinn
Finland Helsinki
Singapore
South Korea Seoul
Japan Tokyo
China Hong Kong
China Anhui
China Shanghai
China Beijing
Australia Sydney
Australia Melbourne
New Zealand Auckland
United States NY New York
United States NJ Philadelphia
United States NY Buffalo
United States GA Atlanta
United States FL Miami
United States TX Dallas
United States MO Kansas City
United States IL  Chicago
United States MO St Louis
United States WA  Seattle
United States CA Los Angeles
United States CA San Jose
United States NV  Las Vegas
United States UT Salt Lake City
Canada QC Montreal
Payment cycle:
1,3,6,12 months
Game servers offered by that hoster: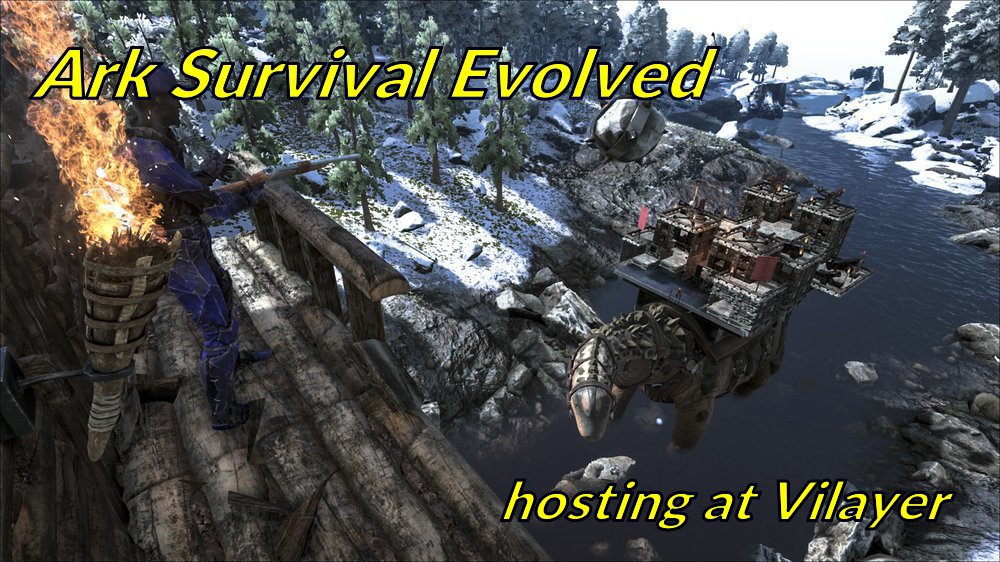 $0.75
Ark Survival Evolved hosting at Vilayer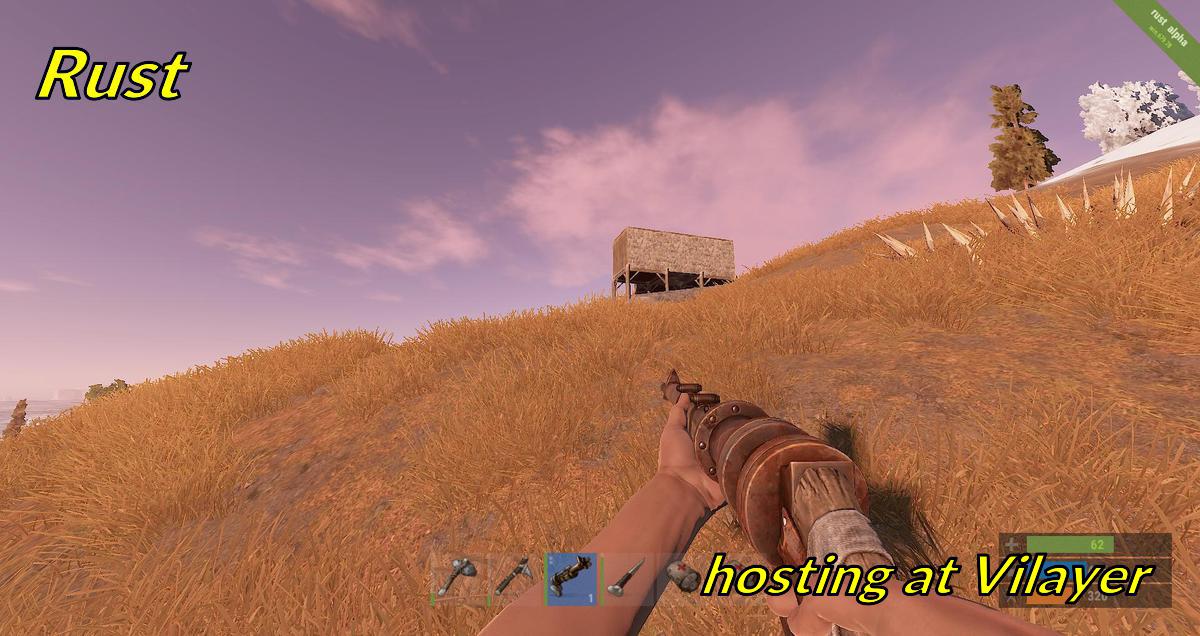 $0.28
Rust hosting at Vilayer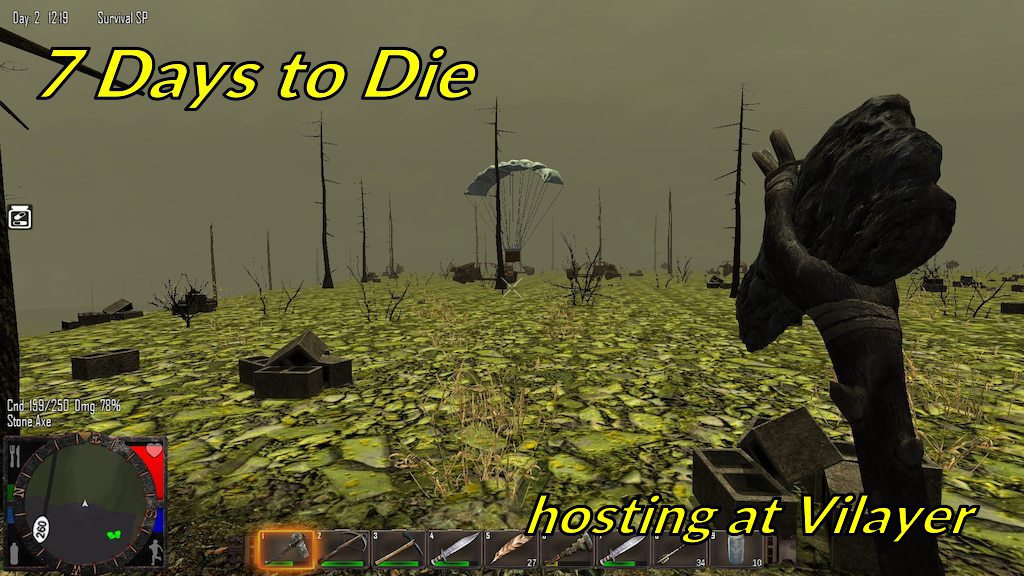 $0.55
7 Days To Die hosting at Vilayer
7 DAYS TO DIE (ALPHA 17)
7 DAYS TO DIE
AGE OF CHIVALRY
ALIEN SWARM
ALIENS VS PREDATOR 3
AMERICAAMER
AMERICAAMERICA'S
AMERICAAMERICA'S AR
ARGO
ARK : SURVIVAL EVOLVED
ARMA 2 ALL IN ONE
ARMA 3 ALL IN ONE
ASSETTO CORSA
Avorion
Ballistic Overkill
BATTLEFIELD 1942
BATTLEFIELD 2
BATTLEFIELD 2142
BATTLEFIELD VIETNAM
Blackwake
BRINK
Broke Protocol
CALL OF DUTY
CALL OF DUTY : BLACK OPS 3
CALL OF DUTY : MODERN WARFARE 3
CALL OF DUTY : UNITED OFFENSIVE
CALL OF DUTY : WORLD AT WAR
CALL OF DUTY 2
CALL OF DUTY 4 : MODERN WARFARE
CHIVALRY : DEADLIEST WARRIOR
CHIVALRY : MEDIEVAL WARFARE
Citadel : Forged with Fire
COMMAND & CONQUER - RENEGADE
CONAN EXILES
CONTAGION
COUNTER-STRIKE : CONDITION ZERO
COUNTER-STRIKE : SOURCE
COUNTER-STRIKE 1.6
COUNTER-STRIKE: GLOBAL OFFENSIVE
CRYSIS
CRYSIS 2
CRYSIS WARS
D.I.P.R.I.P
Dark and Light
DARK MESSIAH
DARKEST HOUR
DAY OF DEFEAT
DAY OF DEFEAT SOURCE
Day of Infamy
DAYZ
DAYZ : BATTLE ROYALE
DEATH MATCH CLASSIC
DEFENCE ALLIANCE 2
DINO DDI
DonDON'T STA
DOOM 3
DOUBLE ACTION : BOOGALOO
DYSTOPIA
EDGE OF SPACE
EMPYRION GALACTIC SURVIVAL
ENEMY TERRITORY QUAKE WARS
ETERNAL SILENCE
F.E.A.R
FAR CRY
FAR CRY 2
FISTFUL OF FRAGS
FORMULA TRUCK 2013
FORTRESS FOREVER
FRONTLINES FUEL OF WAR
GARRYGAR
GRAV
GTA V (FXServer)
GTR
GTR2
HALF LIFE 1 VALVE
HALF LIFE 2 DEATH MATCH
HALO
HALO COMBAT EVOLVED
Hellion
HIDDEN SOURCE
HOMEFRONT
HURTWORLD
INSURGENCY
INSURGENCY : SANDSTORM
INSURGENCY MOD
IOSoccer
IRON FRONT : LIBERATION 1944
JUST CAUSE 2: MULTIPLAYER
KILLING FLOOR
KILLING FLOOR 2
LEAD AND GOLD
LEFT 4 DEAD
LEFT 4 DEAD 2
LIFE IS FEUDAL
LIVE FOR SPEED
MARE NOSTRUM
MEDAL OF HONOR AIRBOURNE
MEDAL OF HONOR ALLIED ASSAULT
MEDAL OF HONOR SPEARHEAD
MEDIEVAL ENGINEERS
MONDAY NIGHT COMBAT
MOUNT & BLADE : NEPOLEONIC WAR
MOUNT & BLADE : VIKING CONQUEST
MOUNT & BLADE : WARBAND
MTA SAN ANDREAS
NATURAL SELECTION
NATURAL SELECTION 2
NEVER WINTER NIGHTS
NO MORE ROOM IN HELL
NUCLEAR DAWN
PIRATES, VIKINGS AND KNIGHTS II
PIXARK
PREY
PRIMAL CARNAGE
PRIMAL CARNAGE EXTINCTION
PROJECT CARS
PROJECT ZOMBOID
QUAKE 1
QUAKE 2
QUAKE 3
QUAKE 4
RAVENSHIELD
RED ORCHESTRA 2
RED ORCHESTRA OSTFRONT 41-45
REIGN OF KINGS
RETURN TO CASTLE WOLFENSTEIN
RFACTOR
RICOCHET
RISING STORM
Rising Storm 2 : Vietnam
Rising World
RUST
S.T.A.L.K.E.R : CALL OF PRIPYAT
S.T.A.L.K.E.R : CLEAR SKY
S.T.A.L.K.E.R : SHADOW OF CHERNOBYL
SAN ANDREAS MULTIPLAYER
SERIOUS SAM 3
SERIOUS SAM HD
SHOOT MANIA STORM
SNIPER ELITE 2
SNIPER ELITE 3
SNIPER ELITE 4
SOLDIER OF FORTUNE II
SPACE ENGINEERS
SQUAD
STAR WARS BATTLEFRONT II
STAR WARS JEDI KNIGHT : JEDI ACADEMY
STAR WARS JEDI KNIGHT II : JEDI OUTCAST
STARBOUND
STARFORGE
STARMADE
STATIONEERS
STOCK CAR EXTREME
SWAT 4
TAKE ON HELICOPTERS
TEAM FORTRESS 2
TEAM FORTRESS CLASSIC
TERRARIA
THE FOREST
THE SHIP
TRACK MANIA : CANYON
TRACK MANIA 2 : STADIUM
UNREAL TOURNAMENT
UNREAL TOURNAMENT 2003
UNREAL TOURNAMENT 2004
UNREAL TOURNAMENT 3
UNREAL TOURNAMENT 4
UNTURNED
URBAN TERROR
WARSOW
WICKLAND
WOLFENSTEIN ENEMY TERRITORY
WOLFENSTEIN PC
WW1 SOURCE
ZOMBIE PANIC! SOURCE
Description:
With 10 years+ of experience, 40+ locations, SEC-LAYER anti-ddos, fully automated control systems, industry leading high performance hardware & network, the list is goes on! But suffice to say we have always made sure you have the best service you possibly can.

 

4.6GHz to 5.2GHz

 

We are the first provider to offer upto 4.6GHz standard and 5.2GHz overclocked servers world wide.

 

Full Access

 

No matter what the service we make sure you get full access to everything.

 

Fast Setup

 

After your order is processed your service will be ready within minutes.

 

Need Support?

 

Offering Ticket, Live Chat and Discord support, you know you will get it when you need it most!
Last reviews about Vilayer:
Very bad experience
Very bad experience, not recommended to buy here, they charge you for the product, which they do not have in stock, they close the support tickets without answering, they spend the days after paying and without having the service, nor the return of the payment.Buy here is losing money, time and patience.

One of the best services I've ever used
I Have had vilayer for some months now, I get the best support I've ever had from a company. The support team helps me with adding plugins or any bugs that I encounter. The servers run fine as I have 5 servers with them I use them for Csgo and I never get any lag problems.

Server does not work
Server does not work. No support. And they wont answer my request for a refund. I tried many hosts, this has been the worst.